PHOTOS: Erbil marks Newroz with single bonfire and no public crowds
Sulaimani arranged similar small-scale celebrations.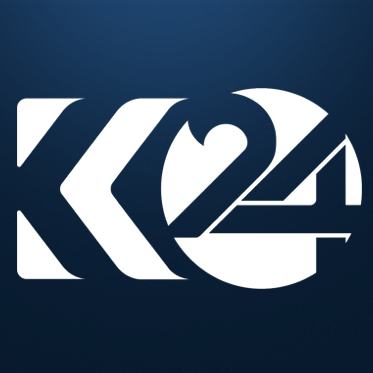 Mustafa Shilani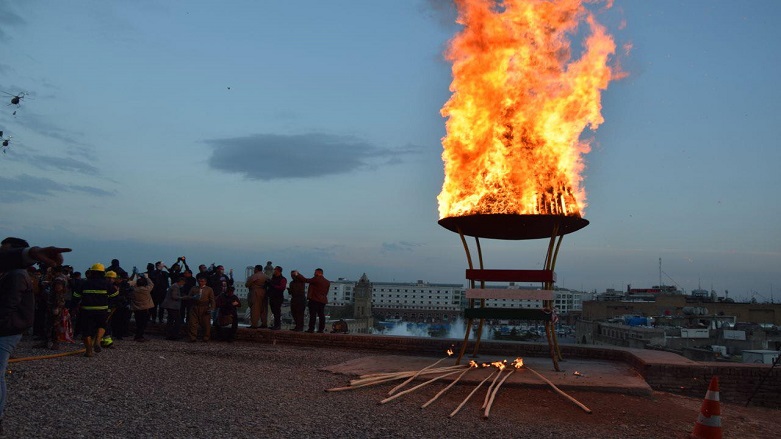 ERBIL (Kurdistan 24) – A small crowd of Kurdistan Region officials on Friday lit Erbil's a bonfire to celebrate the Kurdish New Year known as Newroz without the usual throngs of crowds amid a region-wide curfew due to the coronavirus outbreak.
Erbil Governor Firsat Sofi and other local dignitaries ignited the large bonfire set up atop the historic Erbil Citadel in the presence of security forces members and the media.
The event, much abbreviated by normal Newroz standards, took place without any other citizens present, in line with the Kurdistan Regional Government's (KRG) ongoing curfew that was extended and expanded on Wednesday.
Read More: KRG extends curfew another 5 days, now across entire Kurdistan Region
While some youths attempted to enter the fortress, security forces directed them to leave the site and return to their homes.
Sulaimani arranged similar small-scale celebrations as well.
In a public message marking the eve of Newroz, traditionally a joyous time of large crowds gathering together, Kurdistan Democratic Party (KDP) leader Masoud Barzani called upon all citizens of the Kurdistan Region to follow health guidelines enacted by health and police officials.
Read More: On eve of Newroz, Kurdish leader urges all to follow coronavirus measures
"It is indeed unfortunate that our Region and the entirety of the world are facing the threat of a global pandemic which is resulting in extraordinary health and economic challenges to all countries across the globe," he said in a written statement. "The Kurdistan Region is not exempt from COVID-19 and (it) has become a major challenge for the people of Kurdistan."
Editing by Kosar Nawzad and John J. Catherine