UPDATED: Ten Syrian Kurds in critical condition after attack at refugee camp in Greece
Syrian and Iraqi Arab refugees attacked several families on Friday afternoon at a refugee camp in Moria on the eastern Aegean island of Lesbos, leaving four Syrian Kurdish refugees dead.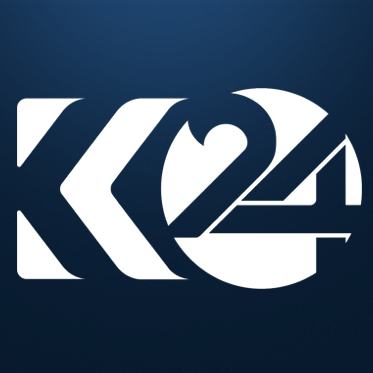 Helbast Shekhani
MORIA, Greece (Kurdistan 24) - Syrian and Iraqi Arab refugees attacked several families on Friday afternoon in a refugee camp in Moria on the eastern Aegean island of Lesbos, leaving several Syrian Kurdish refugees severely injured, according to a representative.
The Representative of the Kurdistan Democratic Party (KDP) in Greece, Sarbast Mohammed, told Kurdistan 24 that no Kurds had died in clashes that erupted this weekend in a Greek refugee camp. He did, however, confirm that ten were critically injured, all of whom are from Afrin, Kobani, and Sulaimani.
He mentioned that 72 people, in total, were injured in the clashes and that Greek authorities had arrested three ethnically Arab suspects.
"Two of them are from Syria's Deir Ez-Zor province, named Abu Ayisha and Abu Fatima. However, the third one is a Sunni Arab from Iraq," the Kurdish representative said, stating they banded together against the Kurdish refugees and sparked a conflict.
Mohammed also suggested that many refugees in the camp inherited a similar ideology to that of the Islamic State (IS).
Eyewitnesses previously told Kurdistan 24 that four Syrian Kurds in the camp had been killed in the clashes.
"Syrian and Iraqi Arab refugees in the camp attacked Kurdish families driven by sectarian and ethnic hatred against the Kurds and killed four people. Among them were my cousins Izzat Tarbush and Kaniwar Tarbush as well as Ahmad and Kaniwar from Afrin," Moro Tarbush, a Syrian Kurdish refugee living in the aforementioned camp, said.
He added that several others were injured in the clashes and claimed that Greek authorities in the camp did not interfere.
According to Tarbush, the attackers used sticks and metal bars to severely beat a 60-year-old man, breaking his legs and feet.
Afterward, some of the injured people were loaded by other camp residents onto stretchers made of blankets and transported to medical clinics available in nearby towns. Others were given first-aid by ambulance crews dispatched to the scene.
Riot police arrived later and restored order in the camp, but tensions remained for hours.
In a similar incident in Germany last year, a Syrian Arab refugee killed a Kurdish refugee in Oldenburg after he refused to fast during Ramadan, the Muslim's holy month during which they avoid eating, drinking, and smoking at daytime.
At least 5,000 refugees and migrants are living in Moria, and another camp on the island and about 3,000 have been waiting for months for word of what officials will decide for their future.
More than 60,000 refugees and migrants, mostly from Syria, Iraq, and Afghanistan, have been in Greece for more than a year after border shutdowns throughout the Balkans halted the treacherous journey many planned to take to central and western Europe.
Lesbos was the main gateway to Europe in 2015 for nearly a million refugees and migrants
Two years ago, the European Union and Turkey agreed to stem the flow of migrants. As part of the deal, migrants arriving at the Greek islands must be returned to Turkey unless they qualify for asylum, but processing papers can take months and protests over delays are common.
Editing by John J. Catherine and Nadia Riva