Kurdish leader reveals details of first meeting with Syrian government
Former PYD Co-Chair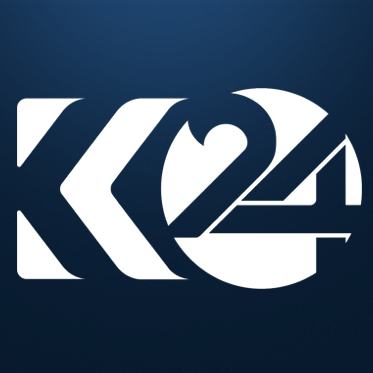 Helbast Shekhani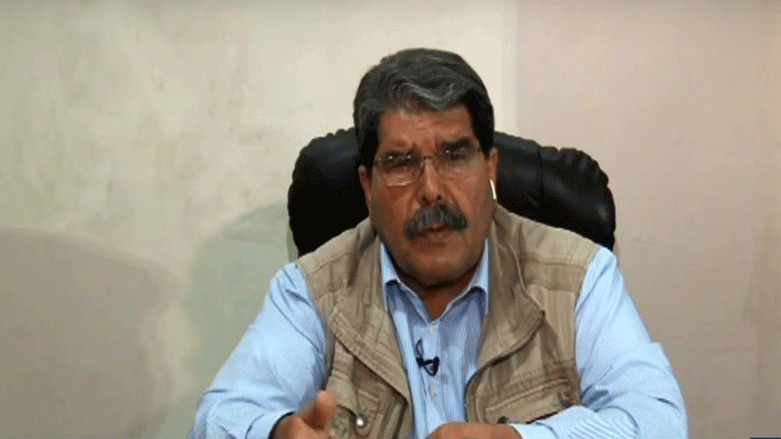 QAMISHLO (Kurdistan 24) - The former co-chair of the Democratic Union Party (PYD), the ruling party in Syrian Kurdistan (Rojava), on Sunday revealed several details related to the latest official meeting of the Kurdish-run self-administration delegation with Syrian government officials in Damascus.
In an exclusive interview with Kurdistan 24, Salih Muslim said the meeting with government officials might be followed by another series of meetings to extend talks and include political and military issues.
FIRST OFFICIAL MEETING
Muslim said negotiations in Damascus began following an official invitation by the government.
"The meeting with government officials was to get to know each other and establish confidence, develop reciprocal relations," he said.
He added that subsequent meetings could help chart a roadmap for Syria's future and form committees to operate across the country.
"The atmosphere of the first meeting was positive and promising, as they accepted to discuss the notion of a decentralized system," Muslim noted.
Regarding the committees, Muslim said they would be formed to address the delivery of public services first, before political and military concerns.
"The committees will be linked to central authorities in the region, but not to the government in Damascus. The government will have their own committees," he said.
Regarding reports that northern and eastern regions would be handed over to the Syrian government, Muslim assured the Syrian Democratic Council (SDC) does not have the authority to discuss such matters without referring to the local councils.
SYRIAN GOVERNMENT THREATS
Answering a question on recent Syrian regime threats against the Kurdish administration, Muslim said, "The Syrian regime has always thought it could control the situation by force, like Ghouta and Daraa, but for our region, things are different."
Muslim said those who attended the meeting on the government side were "top officials."
"If there are conditions, we are ready to discuss them, but when it comes to threats, of course, this is unacceptable; if we want to find a solution for the whole country, it cannot be discussed under threats," he further asserted.
TALKS OR NEGOTIATIONS?
Muslim said the initial meeting was just preliminary and introductory talks, but if it comes to legitimate negotiations, a third party should attend.
"We have informed international powers to guarantee a third party is present during any negotiations."
US STANCE
Regarding any role the US might have played in talks taking place with the government, Muslim said the Kurdish self-administration did not wait for permission from international powers to do so, instead simply informing them.
"We informed all relevant international powers that we were going to meet government officials. It was our decision to accept the government's invitation, and it's our responsibility to seek solutions to the crisis," he said.
"We accepted the invitation to talks with the government because we do believe dialogue is the optimal means to start recovering from the crisis," Muslim affirmed.
Just as with the Americans, Muslim further added, no other international player expressed reservations about the talks.
"International powers know political decisions are taken by our administration, not by any other party or force, and this is why they will have a positive stance toward our decision," he stated.
IDLIB OPERATION
On military operations against Turkish-backed militants in Idlib and Afrin, Muslim stressed that "wherever there are terrorists, we ready to fight them, as we fought them in Serikani, Raqqa, and many other parts of Syria."
He said militant groups in Idlib are not different from those in Afrin.
"Fighting in Idlib or Afrin is our duty and responsibility, and when we fight in Idlib, it will be our decision as we are not tools in the hands of others," he said.
US-RUSSIAN AGREEMENT
Commenting on the effect of any agreement between the US and Russia on their respective allies in Syria, Muslim said it would not be easy to implement on the ground.
"It's difficult for the regime, backed by Russia, to change its mind as it still thinks it can win everywhere by force. So, even if the Russians come to an agreement with the Americans, forces on the ground may not change their stances," he said.
Muslim further commented that Syria could never be as it was before the civil war and that the regime should take that "into consideration."
"If the regime accepts our vision and project of a decentralized system, and accepts all groups and factions, then our views will be more aligned, and we may actually reach a solution," he said.
Whether the Syrian regime can take the country's north by force, Muslim said, "We always say we prefer dialogue, but if the government resorts to violence, we are ready to fight for ourselves and protect our territories."
KURDISH INTERNAL PROBLEMS
About the Syrian Kurdish National Council (ENKS) which is considered the opposition to the PYD-led administration, Muslim confirmed the door is open for any party to join the self-administration.
ENKS, a part of the Turkey-based Syrian Arab opposition, has been engaged in political disputes with the PYD-led administration of Syria's Kurdish-held northern areas known as Rojava.
"We accept all forces on the ground to participate in finding a solution, and our delegation to Damascus contained not only Kurds but other factions as well, including Arabs and Syriacs," he said.
NEW SYRIAN CONSTITUTION
Muslim cautioned that while there are Kurds in government and opposition delegations, and in the committees working on the drafting of a new constitution, whether in Geneva or Sochi, none of the Kurdish members represent the Kurds as an entire group.
"There should be no Kurdish member claiming to represent the Kurds as a whole, and any decision that comes from them would not bind us as well," he said.
Editing by Nadia Riva
(Interview conducted by Kurdistan 24 office in Qamishlo and Kurdistan 24 Presenter Jamal Batun in Erbil)