Clashes in Syria's Turkish-occupied Afrin leave 3 civilians dead
Heavy clashes broke out in northern Syria between the Hamza Division armed group and factions from eastern Ghouta in Turkish-occupied Afrin, leaving at least three civilians dead.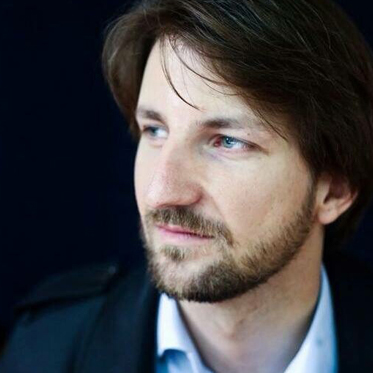 Wladimir van Wilgenburg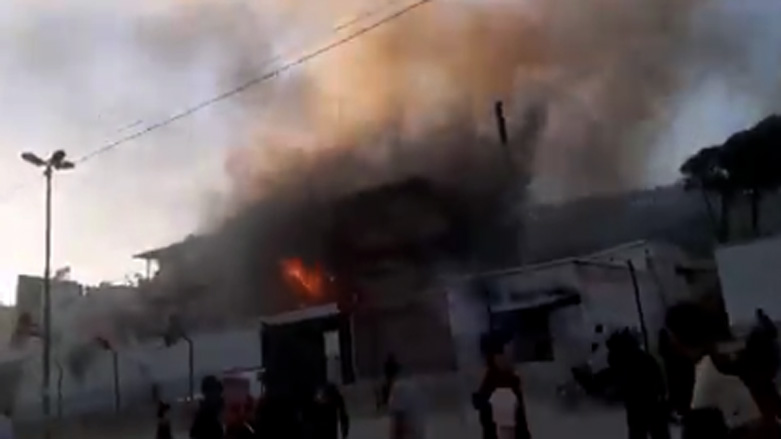 ERBIL (Kurdistan 24) – Heavy clashes broke out in northern Syria between the Hamza Division armed group and factions from eastern Ghouta in Turkish-occupied Afrin, leaving at least three civilians dead.
Elizabeth Tsurkov, a Fellow in the Middle East Program at the Foreign Policy Research Institute, posted on social media that fighting started after a group of Hamza fighters walked into a shop in Afrin run by a man displaced from Eastern Ghouta, a city 10 kilometers from the Syrian capital of Damascus
"They asked to purchase something for 300 lira ($0.16) on credit. The owner of the shop refused. In response, the Hamzat shot up the place and tossed a grenade, killing the shop owner and his son."
As a result, additional clashes broke out between the Hamza Division and Jaysh al-Islam, a faction from Eastern Ghouta that was brought to Afrin by Turkey.
According to the UK-based Syrian Observatory for Human Rights (SOHR), three civilians were killed, including two children, as well as an unknown number of fighters. Six civilians, including three women, were also injured.
In addition, Syria expert Tsurkov reported that 11 female detainees, 10 of them Kurdish, were found in a detention center of the Hamza Division after Jaysh al-Islam torched their facility and Turkish-backed military police entered.
"The detainees were not charged with any crime and the faction denied holding them upon inquiry," she said. "At times, such kidnappings are intended to extract ransom from relatives. Female detainees are sometimes raped."
Turkish-backed factions have been accused of multiple human rights violations against women in Afrin in the past, including rape and forced marriages.
Azad Diwani, a UK-based scholar and researcher, told Kurdistan 24 that the clash was a result of animosity between Hamza and Arab settlers from Damascus that Turkey brought to Afrin as part of a program of ethnic cleansing it has apparently been carrying out since it occupied Afrin in March 2018.
"The Turkish MIT (intelligence service) and Turkish Grey Wolves already gave a free hand to certain terrorist gangs including Al-Hamza and the Turkman group of Sultan Murad to act as their security pawns in Afrin. These groups are also instructed by the Turkish MIT and Grey Wolves to perpetrate heinous crimes against the Kurds in order to force them outside their homeland," he said.
"However, in several cases where the victims were non-Kurds, Turkish backed terrorist gangs were faced by the Arab militias of whom the victims were connected."
He said that the fact that Jaish al-Islam could quickly seize the group's headquarters in Afrin is most likely due to the fact that many of its fighters went to fight in Libya with the Turkish-backed Libyan National Army (LNA) against the Libyan commander Khalifa Haftar.
"Al-Hamza, Sultan Murad and other Jihadist gangs are sent there, and Al-Hamza Jihadists in Afrin and other areas under the occupation of Turkish military are currently receiving more demands and instructions to join Jihad in Libya. This weakness could be connected to the Turkish instructions to force certain Jihadists like Al-Hamza and Al-Sharqyya to travel to Libya."
Bassam al-Ahmad, the executive director of Syrians for Truth and Justice, told Kurdistan 24 that it is Turkey's responsibility to act in response to human rights abuses, "Since it's an occupation power according to many human rights organizations like Amnesty and Syria Justice and Accountability Center (SJAC). Impunity of war crimes led these groups to do the same that the regime did against Syrians."
"They feel protected by Turkey. Unfortunately, many governments and INGOs are trying to not see what is happening in Afrin. This issue should be clearly discussed during the next Brussels conference, since they are responsible for hundreds of violations since the occupation."
Saif Abu Bakr, a Special Forces commander in the Hamza Division and ex-ISIS member, also apologized to the people of Ghouta on social media.
"To the people and brothers and sons and revolutionaries of east Ghouta, in my name and the name of Hamza Division we offer to you to the sincerest condolences for the relatives of the victims and we affirm our rejection of any attack that affects you."
He promised the group would take the necessary procedures to arrest the fighters that caused the incident.
The Hamza Division, in a separate statement, also condemned the violence and promised to open an investigation and then hand over perpetrators of violence to the military police.
Editing by John J. Catherine