Kurdish scholar, activist commended for commitment to elevation of women
Soraya Fallah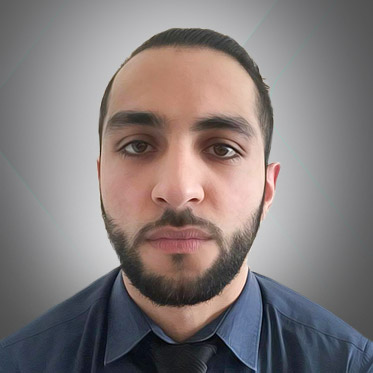 Karzan Sulaivany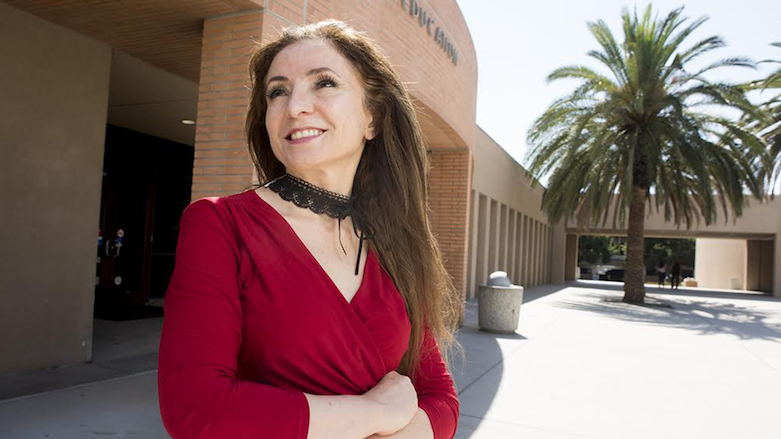 ERBIL, Kurdistan Region (Kurdistan 24) – A Kurdish scholar and human rights activist was recently recognized for her leadership and outstanding commitment to the elevation of women during a prestigious Women's Day Celebration in Los Angeles, California.
Dr. Soraya Fallah, a Kurdish woman from Iranian Kurdistan (Rojhilat), was commended for her dedication and support for human rights and gender equality during the second annual International Women in Diplomacy event.
Kurdistan 24 spoke with Fallah about her work and especially her role in inspiring people to familiarize themselves with Kurdish women's struggles, particularly in Iran.
Dedication to Change
Fallah, a founding member of the United Nations Women-US National Committee of Greater LA (UNW-USNC-GLA), said her work includes advocating and educating members "about how they can empower themselves and others to end violence, poverty, and inequality."
The UNW-USNC-GLA organizes projects which "promote social, political, and economic equality for women and girls spanning 100 countries around the globe."
"We had programs on Kurdish women in Kobani," she told Kurdistan 24. "The members of this organization truly believe in a common humanity that ties us all together regardless of our backgrounds."
Personal Challenges
Fallah has experienced several challenges in her career as a female human rights activist from Iranian Kurdistan, including spending time in prison for her political views.
"I come from an ethnic and gender minority group that faces significant discrimination in my home country," she noted.
"It is a tremendous challenge to develop and acquire a sense of self-worth growing up [as] a Kurd, a religious minority, a woman, and then later a human rights activist, in Iran," Fallah continued.
She explained that the oppressive culture, legal system, and "entire political regime [in Iran] makes one feel inferior," adding that many Kurds in Rojhilat "feel the need to deny their identity simply to escape persecution."
"My family was very keen on teaching me about my heritage from an early age," Fallah said. "Instead of becoming a bitter person, I compelled by my own lived experiences and sense of duty to give back to the world."
Ongoing Suffering of Kurds
The prominent human rights activist addressed the misfortunes that continue to befall the Kurdish people, highlighting the current conflict in Syrian Kurdistan's (Rojava) Afrin region where a Turkish-led offensive is approaching its second month.
"There are no shortages of mistreatment of Kurds in the countries they reside. We are facing another massacre in [Rojava]," she stated.
"Thousands of people have become displaced, hundreds killed and injured, and Turkey's brutal attacks have driven people to leave their motherlands."
According to Fallah, Ankara's military incursion into Afrin is considered genocide based on Article 2 of the Convention on the Prevention and Punishment of the Crime of Genocide which was ratified under international law in 1946 by the UN's General Assembly.
In the present Convention, genocide means: "Killing members of the group; Causing serious bodily or mental harm to members of the group; Deliberately inflicting on the group conditions of life calculated to bring about its physical destruction in whole or in part."
"[This] is exactly what is happening in Afrin," the Kurdish scholar affirmed. "If this is not genocide, the meaning of genocide should be changed."
The Power of Persistence
Fallah offered some advice for Kurds living in the homeland and abroad: get involved, spread the word.
"It is imperative to get involved with a local organization in the hopes of creating [a] movement and spreading the word," she said. "We should launch initiatives that on a regular basis teach how to take action."
The UNW-USNC-GLA member encouraged Kurds across the world to hold demonstrations and events which "show the world that our people must not be forgotten, but rather [be] upheld and supported."
Advice for Aspiring Activists
Fallah, a PhD graduate from California State University Northridge whose research involved advocating for the rights of women and people with disabilities from war zones, pointed to the importance of education for young people looking to make a difference in the world.
"I think education and knowledge put into action is an important step for young people. Learn about the rights of human beings and become active in advocating for those rights," she said.
"I believe that small steps can lead to big changes. Use your love and faith in humanity to push your limits and achieve the future you deserve."