Former American YPG volunteer's suicide raises trauma concerns
Kevin Howard, who fought alongside the Kurds and Syriac Christians against the Islamic State, took his own life on Tuesday evening after struggling with depression.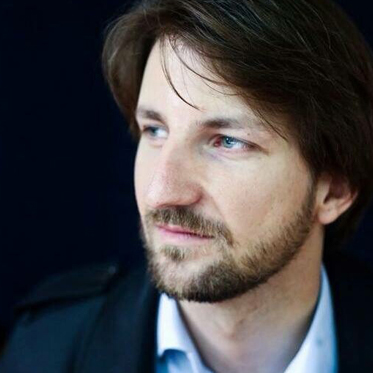 Wladimir van Wilgenburg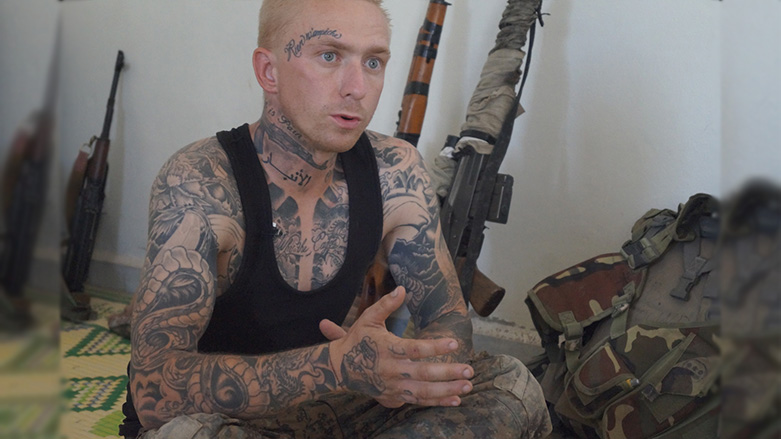 ERBIL (Kurdistan 24) - Kevin Howard, who fought alongside the Kurds and Syriac Christians against the Islamic State, took his own life on Tuesday evening after struggling with depression.
His suicide has raised concerns about the difficulties some volunteers have when reintegrating into society after returning from war zones.
Howard, who was a former US Marine veteran and French Foreign Legion veteran, joined the People's Protection Units (YPG) in 2016 and even fought in the battle for Raqqa with the Christian Syriac Military Council (MSF) in 2017.
Macer Gifford, a former British YPG volunteer told Kurdistan 24 that he was shocked to hear that Kevin passed away.
"I was with him in Raqqa for several months. I got to know him well while we fought together against the Islamic State."
"He was a sniper in Raqqa but he was also a medic. Together we treated a number of badly wounded hevals [comrades]."
In some cases, international volunteers have committed suicide in the past. "I know 3 internationals that have killed themselves. Two in Syria and now Kevin in USA," Gifford added.
"I notice some have talked about PTSD [Post-traumatic stress disorder] online. And no doubt others have struggled to reintegrate themselves back into normal life. It's concerning."
In the US itself, 20 US army veterans die by suicide on average each day, a research report of the US Department of Veteran Affairs said.
As a result, the US government has created a task force to deal with the high number of veteran suicides.
However, former YPG volunteers are not normally eligible for government support, and are often dependent on community support or private therapists.
"Some kind of support should be there, no one came back from there without mental scars," Joe Akerman, a former YPG volunteer from the UK told Kurdistan 24.
British ex-volunteer Michael Enright confirmed Howard had difficulties transitioning back to a civilian life.
"I knew things were bad with him and for the last few weeks had called him and messaged him over and over may he find the peace in the next life that he never did in this (…)."
"It's difficult for someone to do something important, and then go back home without having a purpose. He was a sensitive person and had romantic issues.'
"He led the medical unit and I know the lads there are incredibly hurt because he was one of their leaders."
On his personal Facebook Page, Howard posted a farewell to his friends with a number of images he took before his suicide.
"I was a rebel commander in Syria," he wrote, mentioning that he loved a woman that most likely broke up with him. "And she didn't love me. It seemed a good idea at the time."
During the battle of Raqqa in 2017, Kevin, at that time 28 years old, praised the secularism of the Kurdish fighters in Syria in an interview, and underlined the US should stay after the defeat of the Islamic State.
"There is a very black and white war," he said. "On the other hand, there is ISIS, pure evil. I cannot see anything good in them at all."
"The YPG is good for Syria, not only Rojava, for Syria in general."
"After coming here, I see a future for Kurdistan Rojava. But the biggest thing is secularism," Howard argued. "It is not widely not accepted in the Middle East in general, people should be free from religious oppression."
The administrator of the International Volunteers Report, a social media page focused on Western volunteers, told Kurdistan 24 that depression is a serious issue among some volunteers that return home.
"We should make sure it never happen again," he said. "And that every heval [comrade] coming back home has someone to speak to if they don't feel well."
"I know dozens of hevals that deal with severe depression and PTSD and I will write to them to make sure they are not alone in this."
Editing by Nadia Riva