Turkish Parliament to ban word 'Kurdistan'
Lawmakers saying phrases such as "Kurdistan provinces" or "the capital of Kurdistan Amed" would face a fine and threat of temporary expulsion from Parliament.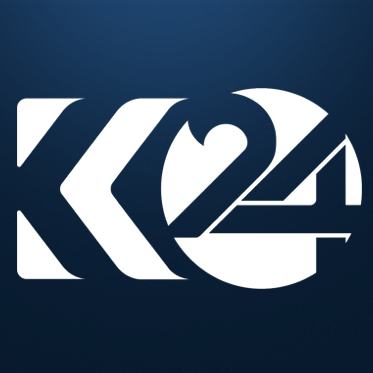 Ari Khalidi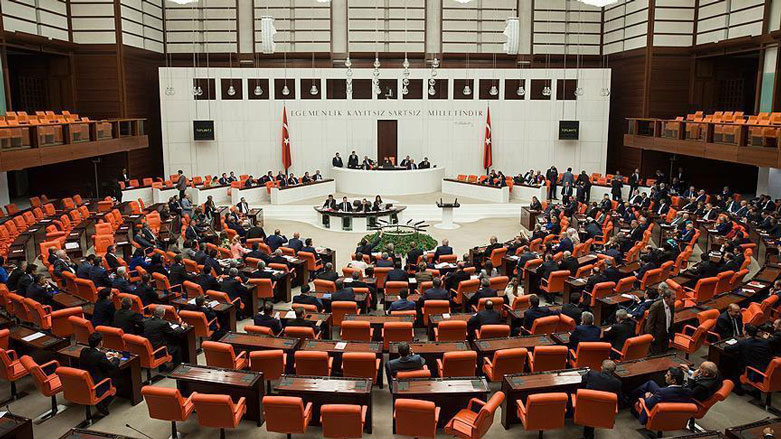 ERBIL, Kurdistan Region (Kurdistan24) - Turkey's ruling Justice and Development Party (AKP) and its far-right allies at the Turkish Parliament agreed to pass a resolution submitted Friday that would ban the use of the word 'Kurdistan' by lawmakers in Parliament.
In the draft resolution on parliamentary procedure written by the AKP and the Nationalist Movement Party (MHP), lawmakers saying phrases such as "Kurdistan provinces," "the capital of Kurdistan Amed" would be fined.
Amed is an ancient name for the Kurdish city of Diyarbakir, often used by Kurdish nationalist political groups including the Peoples' Democratic Party (HDP), Turkey's second-largest opposition block in Parliament.
Kurdistan24's Turkish language service reported that both parties reached an agreement on the 13-articles-long bill Thursday after a fortnight's work.
Uttering the Kurdish homeland's name was in contravention with the first four unalterable articles of the constitution that define the characteristics of a "unified" Turkish state.
On top of a fine, the Parliament's speaker could temporarily oust lawmakers who speak the word 'Kurdistan.'
The bill also banned terms such as "genocide" in relation to the 1915 systematic extermination and deportation of the Armenian people by the Ottoman government, or "massacre" when referring to the numerous military campaigns against the Kurds since the beginning of the 20th century.
Turkish bureaucracy and the public remain overly sensitive to the word "Kurdistan," and the tri-colored Kurdistan flag, which in some cases have readily been associated with "treason and terrorism."
Last January, HDP lawmaker Sibel Yigitalp's utterance of the word "Kurdistan" caused an uproar and a heated debate in Parliament.
There have been cases of people getting arrested for wearing Kurdistan t-shirts, activists detained for waving Kurdistan flags and students interrogated for tweeting a picture of the flag.
Notably, Turkey's Presidency, Prime Ministry, and Ministry of Foreign Affairs websites, as well as the government-run Anadolu Agency euphemistically refer to the Kurdistan Region as "the Kurdish Regional Administration of Iraq."
Another topic the AKP and MHP agreed on was in regard to elected MPs who refrain from reading the oath lawmakers have to take after being elected.
MPs who do not fully read the oath would not be paid their salary and would be stripped of the privileges they enjoy.
There is currently one lawmaker, Leyla Zana of the HDP in that situation.
Zana altered the phrase "the Turkish nation" to "the nation of Turkey" while taking her oath during the 2015 Parliamentary opening ceremony, adding the Kurdish slogan "Bijî Aştî," which means "long live peace."
The speaker deemed her oath null, and she has not been in Parliament since.
Editing by G.H. Renaud