US calls on Turkey to respect ceasefire with SDF
The US Defense Department called on Turkey on Thursday to respect the ceasefire with the Kurdish-led Syrian Democratic Forces (SDF) that the US brokered in the fall of 2019, after Turkey's last incursion into northern Syria.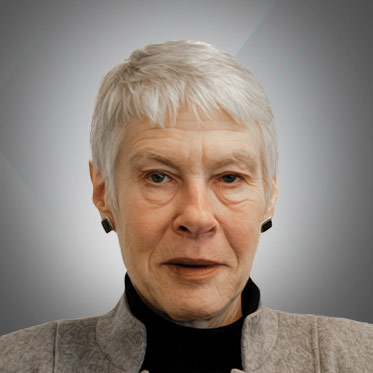 Laurie Mylroie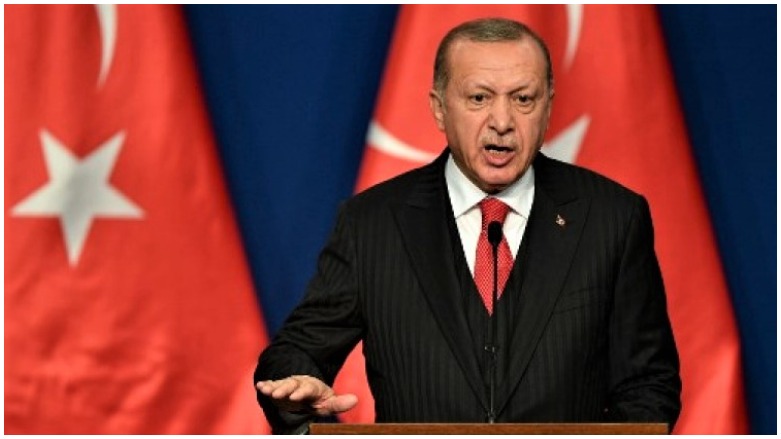 The US Defense Department called on Turkey on Thursday to respect the ceasefire with the Kurdish-led Syrian Democratic Forces (SDF) that the US brokered in the fall of 2019, after Turkey's last incursion into northern Syria.
The Pentagon statement follows after Turkish President Recep Tayyip Erdogan twice over the past week, threatened the SDF with a cross-border attack, amid increasing artillery attacks on territory it controls.
"We expect Turkey to adhere to the October 2019 Joint U.S.-Turkish Statement negotiated by Vice President Pence and President Erdogan, in which Turkey committed to ceasing active offensive military operations in northeast Syria," Pentagon Spokesperson Commander Jessica L. McNulty told Kurdistan 24.
McNulty also emphasized the negative effect that any such cross-border assault would have on the US-led Coalition's fight against ISIS, as the SDF has been the Coalition's main partner in the military campaign against the terrorist organization.
"In addition to violating the Joint Statement, a new offensive would jeopardize gains made in the Defeat-ISIS campaign," McNulty added, "and lead to increased instability and bloodshed in a region that has already experienced too much of both."
Turkish Threats
Last Friday, the SDF's media center issued a statement explaining that artillery and mortar shelling from Turkey and its affiliated groups had increased, and the intensified shelling had begun three days before.
Read More: SDF says attacks by Turkey and Turkish-backed groups increasing
Then the following day, on Saturday, Erdogan threatened the SDF. "Recently, we have seen that the efforts for a new terrorist formation near the Iraqi border in Syria have been accelerated," Erdogan said, as he spoke to a provincial congress of his Justice and Development Party (AKP) in the central Anatolian city of Kayseri.
"Let me say this more clearly," Erdogan continued. "There is an effort to establish a terror state there," and "I would like to say this without beating around the bush: Turkey will never allow the establishment of a terror state right beside its borders. We will do whatever is necessary and drain this swamp of terrorism."
Read More: Turkish president threatens Syrian Kurds amid increasing clashes in northeast Syria
Then four days later, on Wednesday, Erdogan issued a similar threat, as he delivered an angry address to the AKP's parliamentary group.
"We see that the terrorist organization's presence and the threats against our country continue to increase in areas not under our control across our Syrian border, despite all the promises given to us," Erdogan said.
"Unless the promises given to us are delivered, and all the terrorists there are driven out of the line we have determined, I would like to reiterate that we have legitimate cause to take action whenever we deem necessary," he continued, as he warned, "Turkey has sufficient power to clear, if need be, all terrorist organizations from Syria."
Read More: Erdogan threatens Kurds, but overshadowed by Charlie Hebdo
Turkey's 2019 Cross-border Assault
On October 9, 2019, following a phone conversation with US President Donald Trump, Erdogan launched an offensive into northern Syria. Trump had essentially given Erdogan a green light, in the hope that Turkey could take over responsibility from the US for policing the area.
Trump appeared largely motivated by domestic concerns—so he could say for the 2020 election campaign that he was bringing the troops home from the "endless wars" in the Middle East, but his decision prompted widespread criticism.
The critics included his supporters and even a prominent televangelist, Pat Robertson. Christian evangelicals make up an important part of Trump's base. Robertson described Erdogan as a "thug," as he affirmed, "There are 36 million Kurds who need their own country," while he warned that Trump's decision would allow "the Christians and the Kurds to be massacred by the Turks."
Read More: Broad opposition to Trump on Syria, including Republicans and evangelical Christians
Trump soon reversed himself and sent Vice-President Mike Pence to Ankara to negotiate a ceasefire, which was achieved on October 17, after lengthy negotiations. It included a "safe zone" along the Turkish-Syrian border, from which the SDF was to withdraw.
Read More: US announces northeast Syria ceasefire, but many questions remain
Subsequently, the situation appeared to stabilize, but over the past ten days—since the Turkish shelling began—Ankara has raised the real prospect that it is planning another cross-border attack.
That may be related to the upcoming US elections on Tuesday. Perhaps, Erdogan believes that Washington is distracted now. Perhaps, also, he calculates that Trump's challenger, former Vice-President Joe Biden, is likely to win, and it is better to make his move, while Trump is still in office.
Biden has long been friendly toward the Kurds. In 2017, Biden told this reporter that the Kurdish leader, Masoud Barzani, "is a good friend of mine" and that he wished the Obama administration could have done more for the Kurds, but was stopped from doing so, because of Turkey.
Read More: Super Tuesday: Joe Biden and the Kurds
In August, a video interview that Biden had done earlier with The New York Times was released. Biden described Erdogan as an "autocrat," while he criticized Erdogan's policy towards the Kurds. He also said that the US should support Turkey's democratic opposition, so that they might be better positioned to beat Erdogan in the next elections.
Editing by John J. Catherine