Barzani Charity Foundation sends third phase of aid to northern Syria
"We reiterate our promise to always be ready to help people in need wherever it is required in the world."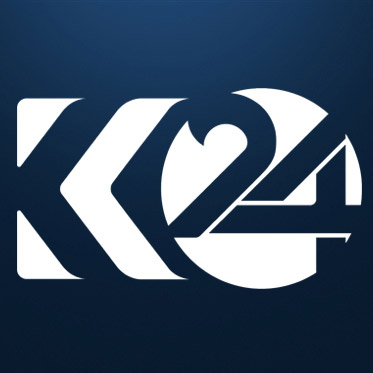 Kurdistan 24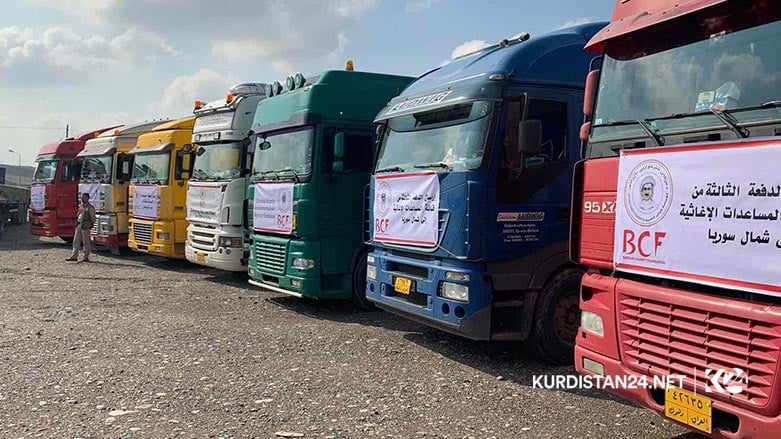 ERBIL (Kurdistan 24) – The Barzani Charity Foundation (BCF) on Wednesday prepared another convoy of aid to deliver to civilians displaced from Turkey's military operation in northern Syria.
"Today, another convoy of 11 trailers, including medicine, is ready for delivery to people in need," Musa Ahmed, head of the BCF, stated in a press conference.
"All the aid that has been sent so far – 35 trailers – has been done at the request of the civilians," Ahmed underlined.
"The aid contains mattresses, blankets, and medicine as well as necessities for the winter season like blankets and kerosene."
The BCF sent its first convoy of humanitarian assistance to the victims of Turkey's military campaign in northern Syria on Oct. 15.
Ahmed thanked the officials at the Fishkhabor and Semalka border crossings, who he said, "have been helpful, and have assisted in ensuring the aid gets across promptly."
The Kurdish Red Crescent has also helped the BCF distribute the aid to civilians in need who have been displaced from Serekaniye and other areas of northern Syria, he stated.
"We reiterate our promise to always be ready to help people in need wherever it is required in the world."
BCF is one of the most active humanitarian NGOs in Kurdistan that often provides a substantial amount of aid to internally displaced persons and refugees.
The organization was founded in 2005 and strives to honor the great legacy of Malla Mustafa Barzani, the leader of the Kurdish Liberation Movement and influencer of the contemporary Kurdish nation.