Female Kurdish Harvard Law graduate ready to fight for rights of Kurds
"I came to law school for a reason, and I now want to use the skills, the education, and the opportunities that I've gained to fight for the rights of marginalized groups, including Kurdish people."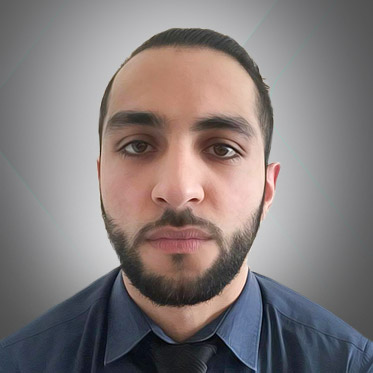 Karzan Sulaivany
ERBIL (Kurdistan 24) – After graduating from Harvard Law School, a female Kurdish lawyer says she is excited to fight for the rights of marginalized groups, including the Kurds in her homeland.
Kurdistan 24 recently spoke with Rez Gardi, who is the first Kurd in history to graduate from Harvard Law School, about the experiences and challenges that motivated her to pursue a career in law.
Family of Activists
When things became unsafe in the 1980s for the Kurdish people in the Kurdistan Region, Rez' parents sought refuge in neighboring Iran where they eventually met and got married. She told Kurdistan 24 that her mother and father "were both active" in the Kurdish struggle for freedom.
"They met as teenagers on some of the work that they were doing. They spent their life in Iran, got married, and had two children."
Just like the Kurdistan Region, the atmosphere in Iranian Kurdistan (Rojhilat) was unstable for Kurds, and her family was on the move again in 1989, this time they were resettled in Pakistan where Rez was born at a refugee camp in Quetta in 1991.
She spent seven years of her life in Pakistan before her family received news from the United Nations High Commissioner for Refugees (UNHCR) that they would be relocated to New Zealand.
"We had no idea where it was, but we knew it was going to be somewhere safe, so my family moved to New Zealand in 1998," Rez told Kurdistan 24.
Something was Unfair
After the fall of the Saddam Hussein regime in Iraq, Rez and her mother visited the homeland for the first time since they were forced to flee. She was 13 years old at the time.
The Kurdish lawyer noted the challenges of seeing her entire family who was scattered across areas of the Greater Kurdistan, which is divided today by the borders of modern-day Iraq, Iran, Turkey, and Syria.
During her trip to the Kurdistan Region, Rez pointed to the general autonomy in the Kurdistan Region compared to the other parts of the Greater Kurdistan, particularly the Kurdish regions of Turkey and Iran.
"One particular event I recall vividly was when I was in the Kurdish region of Iraq, I had purchased lots of souvenirs of flags, Kurdish CDs, Kurdish posters, lots of things with Kurdish identity on them, and so, when I was traveling from Iraq to Turkey, all of these souvenirs and Kurdish flags and maps were confiscated by the Turkish officer," she told Kurdistan 24.
"I was really confused, I didn't understand why, and I wanted to understand, I was asking questions, and my mom literally had to drag me away from the Turkish officer when I was questioning why my things were being taken," Rez added.
"I was really young, but even at that moment, I realized that something was not fair for Kurds and that something needed to be done about it."
The Kurdish lawyer noted how the trip inspired and motivated her to learn more about her Kurdish identity.
"I researched, and I researched, and I found out about all the injustice the Kurds have suffered – the persecution, the Kurdish genocide – and it made me feel just so powerless, and I wanted to do something about it," she said.
"Throughout school, I would always think to myself, 'What could I do? What could someone like me on the other side of the world do to help the Kurdish cause and to fight for Kurdish rights?'"
She told Kurdistan 24 that being born in a refugee camp and hearing about the struggles her parents experienced because of their Kurdish identity meant she "learned about injustice and the denial of human rights long before I knew what those concepts legally meant."
Volunteer Work
Rez was an active volunteer during her time in high school and law school where she was involved with various organizations that dealt with human rights and refugee issues, in particular.
Among these organizations were the New Zealand Red Cross, where she helped refugee families resettle to New Zealand, and the United Nations Youth and Amnesty International where she fought for human rights on a global scale. Rez also served as a youth advisor and deputy chair of the Red Cross National Youth Panel.
"The only difference between me and millions of young people living in conflict zones is that I was fortunate enough to be resettled somewhere safe and have access to education and so, I want to get back in touch with my roots and use my skills and opportunities to fight for the rights of others," she stated.
In 2016, Rez was part of the Global Refugee Youth Consultations that advised the UNHCR on the issues young refugees faced around the world and essentially let their voices be heard globally.
Her work with the Global Refugee Youth Consultations led to the establishment of the Global Youth Advisory Council to the UNHCR, which is now an entirely youth-led council that advises senior UN officials on issues that young people face in the refugee context worldwide.
"Since then, I've been very active in the global refugee community and advocating for young people to have better access to education, and work, and have their voices heard, and be meaningfully engaged in decision-making," Rez told Kurdistan 24.
Career in Law
The young Kurdish lawyer's volunteer experience with the various human rights organizations brought her to Harvard Law School, one of the world's most prestigious institutions.
She relayed to Kurdistan 24 a story of her first visit to the Harvard Law campus as a tourist where she remembered going into a classroom and pretending to be a student.
"The idea of studying here seemed so ridiculous and not possible for someone like me," she said.
It was during that campus visit where she made a promise to herself that she would do everything in her power "to come back, and this time as a real student."
In June 2019, Rez' hard work and determination paid off. She was a Harvard Law graduate, a feeling she described as "incredible and surreal."
"I think it's not just because of the amazing institution [Harvard] is, but it's everything that it represents," she said.
"For me, what was really important was all the barriers, the stereotypes, and all the assumptions that I wanted to crush and to prove that people like me – Kurds, marginalized groups, minorities, refugees – could dream bigger than the constraints of their identities and their experiences allowed, and to empower others to do the same."
Rez dedicated her achievement to her parents who left their lives behind so their children could have better opportunities, to the Kurdish people that continue to fight for self-determination, and to all the voiceless, young refugees around the world.
"I came to law school for a reason, and I now want to use the skills, the education, and the opportunities that I've gained to fight for the rights of marginalized groups, including Kurdish people," she told Kurdistan 24.
"I'm excited for the next opportunity to return to my homeland and work on the prosecution of ISIS [Islamic State] and fight for the rights of Yezidi survivors."