Iraqi forces kill ISIS suicide bomber, arrest 17 fighters outside Mosul
Police forces in Nineveh Province arrested 17 fighters of the Islamic State, Iraq's Ministry of Interior announced on Friday.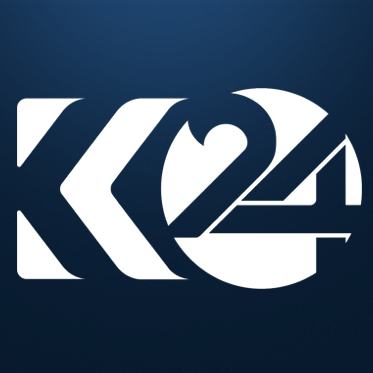 Sangar Ali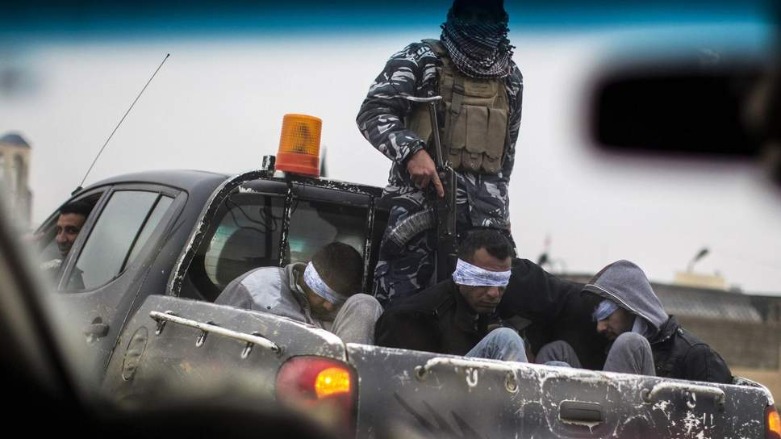 ERBIL (Kurdistan 24) – On Friday, Iraqi militias announced the killing of a would-be suicide bomber in Mosul and the Ministry of Interior said police forces captured 17 members of the Islamic State in a nearby town.
The 17 arrests came during a two-day security operation aimed at rounding up remaining jihadist fighters hiding within villages surrounding the town of Bashiqa, spokesperson for the Interior Ministry, Maj. Gen. Saad Maan, said in a statement.
Related Article: ISIS torches village in Nineveh as MP warns of group's growing activity
"They have confessed that they took part in the fighting against our security forces during the liberation of Mosul from ISIS," Maan added.
Iranian-backed Shia militias that are part of Iraq's Hashd al-Shaabi, also known as Popular Mobilization Forces (PMF), released a statement of their own on the same day, announcing that their fighters thwarted an Islamic State attack in southern Mosul by killing a suicide bomber before he was able to detonate his explosives.
Related Article: Iraqi forces, coalition kill 6 gunmen in anti-ISIS operation in Kirkuk
Also on Friday, Iraq's Ministry of Interior announced that it had apprehended and charged multiple suspects in a conspiracy to produce and sell official identity documents with false names in Mosul to be distributed to Islamic State members.
"The operation came as a result of background information received by the Office of the Inspector-General which showed that criminals cooperating with officers and associates" were creating "civilian identities and certificates of nationality... for large sums of money," the ministry said in a statement.
Mosul, the second-largest city in Iraq, was one of the top strongholds of the Islamic State in the country following the group's emergence in 2014. After taking control of Mosul, the jihadist group named it as the capital in Iraq of its self-proclaimed caliphate.
Iraq declared a military victory against the group in late 2017, but its remnants continue to launch insurgent attacks, ambushes, kidnappings, and explosions in the country, mainly in the provinces of Nineveh, Kirkuk, Diyala, Salahuddin, and Anbar.
Over the past year, several different populations of civilians have evacuated dozens of villages after repeatedly warning Iraqi authorities of the Islamic State's increasing presence and resurgence of activities in their areas.
Editing by John J. Catherine