Fully-packed festival celebrates Korean culture at Kurdistan Region university
"South Korea and Kurdistan are very close in their culture. That's why I think all Kurds love South Korea."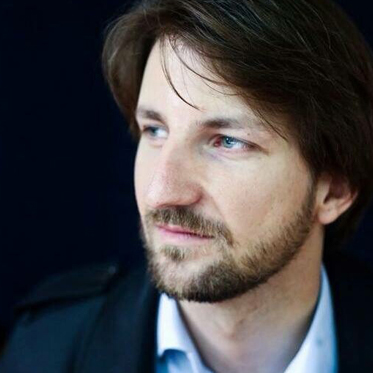 Wladimir van Wilgenburg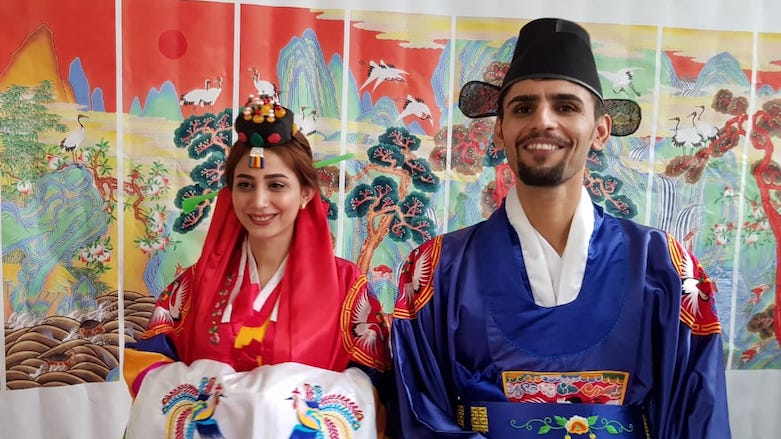 ERBIL (Kurdistan 24) – The Friends of Korea, The Center For Korean Studies, and the University of Kurdistan – Hewler (UKH) organized the third Korean Festival on Saturday to introduce Korean culture to people in the region as well as strengthen ties between the Kurdistan Region and South Korea.
The UKH campus was host to the cultural festival with a large attendance of mainly young people.
The 3rd Korean Festival in Kurdistan

Organized by the Organization for Korean Studies & The Friends of Korea
At University of Kurdistan Hewler pic.twitter.com/kUi3PHjvlb

— Wladimir (@vvanwilgenburg) November 30, 2019
Various activities and competitions were organized at the festival, including a youth talent show, comprising of Korean pop music (K-pop) dance performances, face painting, name drawing in Korean, and Korean instruments and customs.
The event also showcased Korean artwork and a Taekwondo performance by the Kurdish Taekwondo Tigers.
The festival had been expanded to include provinces in Iraq with many youth from Baghdad participating in the talent show this year, where K-pop has also become very popular among Iraqi youth.
Rangin, 27, a volunteer with the Friends of Korea, dressed in traditional Korean clothes. She told Kurdistan 24 that she had loved South Korean culture since she was young.
"South Korea and Kurdistan are very close in their culture," she said. "That's why I think all Kurds love South Korea."
Sruud Yassin, 28, another volunteer, told Kurdistan 24 that South Korea has been "helpful to the Kurdistan Region."
Relations were developed between the two nations when South Korea began to provide humanitarian assistance to the autonomous Kurdish region in the education, health, infrastructure, and economic sector since 2004.
Furthermore, the Korean Zaytun Army Division was based in the Kurdistan Region for over five years. South Korea had also previously built the Zaytun Library in the Sami Abdulrahman Park as a gift to the Kurds, with thousands of books available in different languages.
According to Yassin, the Kurdish people and South Koreans "have been friends" since then.
However, the political and military relationship between the Kurdistan Region and South Korea is not the only reason Korean culture has become popular in Kurdistan.
Historical Korean drama series such as the "Korean Kingdom of Wings" and "Dong Yi" have become huge hits on Kurdish TV stations for years.
Through "listening to music and watching series," Kurdish appreciation has grown for Korean culture, Yassin said.
Mohammed Sirwan, 20, another volunteer, told Kurdistan 24 he learned about South Korea through drama series on television.
"I was watching their drama [series], like many other Kurds," Sirwan said.
"I have been learning Korean, Korean writing, and Korean language for a long time," he added.
Sidra, 19, another volunteer dressed in traditional Korean clothes, said she had watched South Korean movies since she was young, and also tried to dress up in traditional Korean ways.
"I was acting the same as the girls in the movies," she told Kurdistan 24. "I was so interested in the culture and costumes; it was so beautiful."
Sidra said she would attend next year's festival. "Today was unforgettable."
Apart from the drama series, Korean pop music has also influenced the young generation of Kurds, similar to other countries in the Middle East, where K-pop has become extremely popular.
"The girls – the young generation – they love it a lot," Sidra said.
Indeed, during the youth talent show, young Kurdish fans screamed and sang K-pop lyrics at the top of their lungs.
Editing by Karzan Sulaivany