Iran transfers missiles to Iraqi militias, underscoring Mt. Sinjar's significance
Brian Hook, US Special Representative for Iran, detailed Tehran's support for proxy forces throughout the Middle East on Thursday, emphasizing Iran's arms transfers...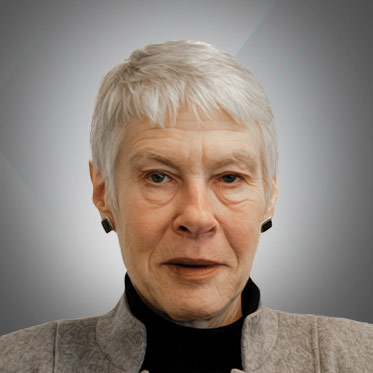 Laurie Mylroie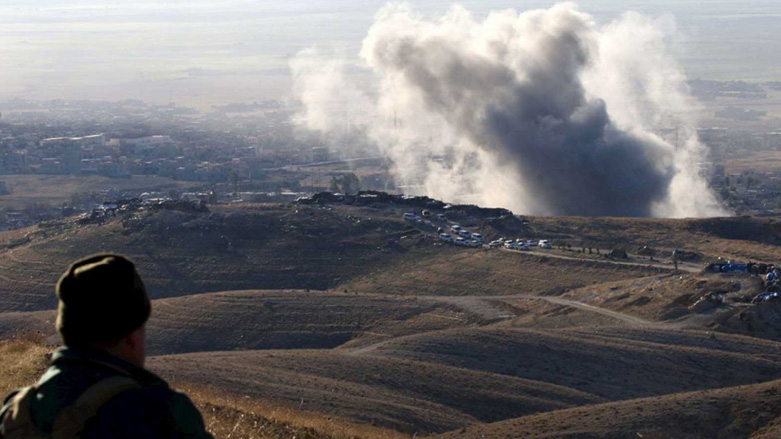 WASHINGTON DC (Kurdistan 24) – Brian Hook, US Special Representative for Iran, detailed Tehran's support for proxy forces throughout the Middle East on Thursday, emphasizing Iran's arms transfers to such groups, and, in particular, its missile proliferation.
Speaking to the foreign press corps in Washington, Hook several times affirmed that it was necessary to stop Iranian expansionism in Iraq, and his discussion of Iran's malign activities included Tehran's support for proxy forces in that country.
"Credible reports indicate that Iran is transferring ballistic missiles to Shia militia groups in Iraq," Hook said. "This comes as these militias carried out highly provocative attacks on US diplomatic facilities in Baghdad and Basra in September," he added.
Hook also detailed Iranian transfers of missiles and rockets to groups in other countries. They include the Sayyad 2C, a surface-to-air missile that Iran has sought to deliver to the Houthis in Yemen.
Iran produces three types of anti-tank guided missiles, which it has also transferred to the Houthis.
In addition, there is the Fajr rocket, which Iran has given the Taliban in Afghanistan. Although Iran is Shia and the Taliban are Sunni, "Iran has been providing material support to the Taliban since at least 2007," Hook explained.
Indeed, Hook's description of Iran's malign activity in the region tended to downplay the role of ideology, while stressing power and influence as objectives.
Hook observed that, historically, there was no particular affinity between Iran's Twelver Shias and Yemen's Fiver Shias, the Islamic sect of the Houthis. "In fact, Iran's religious authorities have long been dismissive of the Fiver [Shias]," he said.
Hook emphasized the importance to Iran of its ballistic missile program—the largest in the region. Even after the conclusion of the Iranian nuclear deal, formally known as the Joint Comprehensive Plan of Action (JCPOA), Iran continued "to prioritize missile development" and "has more than ten ballistic missile systems, either in its inventory or under development," he said.
In January 2017, Iran "launched a medium-range missile, thought to be the Khorramshahr," which has a payload of over 500 kilograms. It is capable of carrying nuclear missiles, and its suspected range is over 1,200 miles, Hook revealed.
Not only are Saudi Arabia and other Gulf States, Jordan, and Israel all within range of that missile, even some European capitals are.
The Trump administration's focus on Iranian missiles and their transfer to proxy groups underscores the significance of Iraqi geography—and the deleterious effect on US and allied interests—of the neutral stance that the US took in October 2017, as Iraqi forces, in a military operation engineered by Qasim Soleimani, head of the Quds Force of Iran's Islamic Revolutionary Guard Corps (IRGC), seized Kirkuk and other disputed territories.
Among the areas that fell into the hands of the Shia militias—Iran's proxies in Iraq—was Mt. Sinjar (Shingal), a high, flat plateau. It was from Mt. Sinjar that, during the 1991 Gulf War, Saddam Hussein fired 39 missiles on Israel.
Now it is in the hands of Iranian proxies, to whom Iran is transferring missiles.
Of course, given the extent of its missile development, Tehran could attack Israel from Iran itself or many other places in Iraq, or from Syrian and Lebanese territory.
However, Paul Davis, a former Pentagon analyst and now a Senior Fellow at Soran University, explained to Kurdistan 24, that with its proxies controlling Mt. Sinjar, Iran gains options and flexibility.
"The control of such strategic territory increases the lethality and range" of any missiles that might be fired from that area, Davis said.
Davis also noted that US military bases in the region could also be the target of such attacks.
Editing by Nadia Riva