The threat from within: Erbil attack exposes radicalization in Kurdistan
Even though the Islamic State's (IS) ability to operate in Iraq is far less than it was one year ago, academics and other observers warn that Monday's attack on the Erbil Governorate building demonstrates the continued threat of IS-style radicalism in the Kurdistan Region.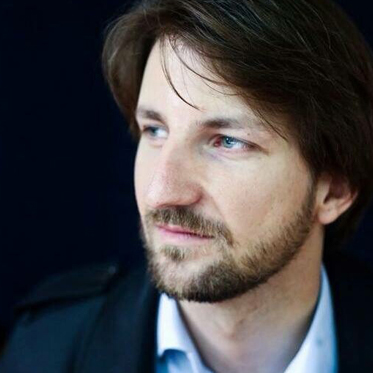 Wladimir van Wilgenburg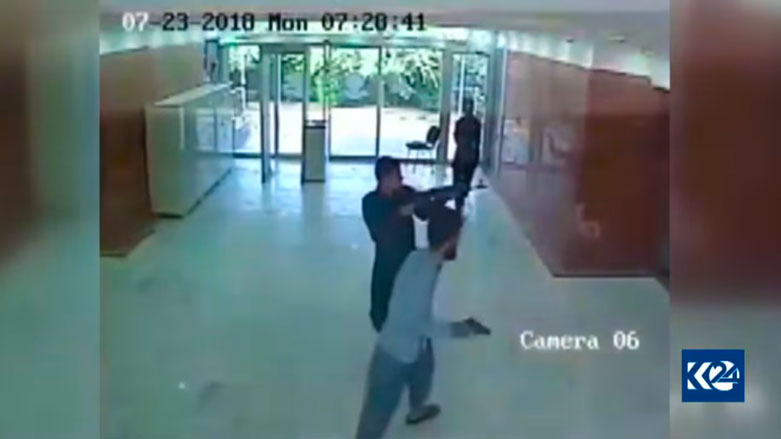 ERBIL (Kurdistan 24) – Even though the Islamic State's (IS) ability to operate in Iraq is far less than it was one year ago, academics and other observers warn that Monday's attack on the Erbil Governorate building demonstrates the continued threat of IS-style radicalism in the Kurdistan Region.
The three assailants, all of whom were killed when security forces stormed the building, were no outsiders to Kurdistan. They were all Kurds from Erbil, high school students between 16 and 18 years old.
According to Erbil's security chief, all three were linked to IS, although no group has claimed responsibility for the attack. Experts say more needs to be done to tackle Islamist ideology and prevent future such incidents in the Kurdistan Region.
Dr. Nahro Zagros, Vice President of Soran University, told Kurdistan 24 on Tuesday that the attack shows that Kurdish authorities should be doing more to curb radicalization among young Kurds.
"Especially in the deprived areas in our cities and towns, there are still people, especially youth, [who] are hijacked by extremists and brainwashed in their vicious ideology."
"This needs attention and this need to be tackled quickly," he said. "We have to defeat the ideology."
But according to Dr. David Romano, a Political Science Professor at Missouri State University, the threat is inevitable.
"The KRG has done a good job so far of curtailing radical Islam in its region. Despite this, some people will still radicalize and some incidents will still happen," he told Kurdistan 24 on the day of the attack.
"The vast majority of Kurds are Sunni Muslim," he continued, "so naturally some will be attracted to Jihadism rather than other ideologies such as secular Kurdish nationalism."
"The surprising point is not that three of the attackers today were Kurdish, but rather that more Kurds are not attracted to Jihadism - especially as the international community keeps blocking Kurdish nationalist moves towards independence or even autonomy," he added.
"If Kurdish nationalism keeps failing to achieve its promises, however, we can expect more Kurdish jihadists."
In the past, Kurdish residents have voiced concerns about the risk of IS members infiltrating groups of displaced Arabs coming to the Kurdistan Region from other parts of Iraq.
Local Kurds, however, make up the majority of participants in such attacks in the Kurdistan Region, including a remote-controlled car bomb that detonated near the US Consulate in Erbil on April 17, 2015, killing two civilians. Investigators announced that four Kurds from Erbil took part in the attack.
About 400 to 500 Kurds from different countries are thought to have joined IS, but most of them were reportedly killed in battle.
"Today's attackers were not terrorists from the outside, rather a few teenagers which two of them were under eighteen who were from mosques and schools," Soran Sewkani, an expert on Islamic groups told Kurdistan 24 after the three were killed on Monday.
"The incident that occurred in Erbil's governorate building was once again a proof that IS is not a stranger from the outside, rather an ideology amongst us."
"According to some sources," he said, "these teenagers were victims of an ideology that accomplish terrorism acts behind the holiness of mosques. This again tells us that we have a huge and extensive fight ahead of us, a long term intellectual and educational fight."
But even before IS, Kurdish Jihadism has had a 37-year turbulent history, wrote Kurdish expert Adel Bakawan in a report for the French Institute of International Relations (IFRI) released last July that read, "It emerged in the 1980s as one of the consequences of the Islamic movement in Kurdistan."
The majority of the Kurds who joined IS are young, with up to 75% of them between the ages of 14 and 29.
Local Asayish (security) has said that Monday's three attackers were students of the popular Mulla Ismael Susayi, who was reported to have been arrested just three weeks ago.
Erbil's security department announced it had issued an arrest warrant on Tuesday for a former Iraqi parliament member from the Islamic Group of Kurdistan (KIG) named Mullah Salim Shushkayi, linking him to IS. Shushkayi, who was banned from preaching at mosques in the Kurdistan Region along with three other clerics in 2016 by the Kurdistan Regional Government (KRG), has denied any connection to the group.
"There are some imams who encourage radicalism in Kurdistan," said Kurdish researcher and lecturer in sociology at Soran University Ibrahim Malazada. "A few of them joined IS and there are some of them who were accused [of] backing radicalist ideology."
"Many young Kurds joined IS from his mosque 2 years ago," he told Kurdistan 24.
Friends and family members of the Monday's attackers told Kurdistan 24 on Tuesday that all three had become radicalized in recent months and had spent most of their time at local mosques.
"There is a responsibility for the clerics," he added. "They are not explaining [to] people that extremism, for example, has no relation to Islam. The problem is that they are not taking any kind of responsibility," he added.
He explained that some circles support Salafist groups against traditional Kurdish Islamic parties. "But in some levels, they are more dangerous than political Islam," he added. "Because Jihadists are Salafists."
According to Malazada, a further complication is that some Kurdish Muslims charge that the KRG is against Islam, and because of this, more should be done on an educational and cultural level to change the mind of people.
On the same day, Kurdistan Region Prime Minister Nechirvan Barzani emphasized the importance of combating terrorists militarily and ideologically while addressing a gathering of religious leaders in Erbil.
The KRG has monitored activities in mosques for some time, but more recently, the curriculum in schools have been changed in an attempt to further address the problem.
"This was a good and brave step from the KRG to monitor religious texts in school, and from now on people are not only studying Islam in school, but also theology and other religions," said Dr. Zagros of Soran University.
But, he said, the mind of some locals also must be changed.
As an example, after social media users referred to Farhan Elya, the employee who died in Monday's attack on the Governorate building, as a "martyr," some Muslim Kurds complained because Elya was a Christian, and therefore did not deserve the title. Others condemned this reaction.
"There are different ways where people can be attracted to extremism and we have to find the source," Zagros said.
According to the research of Adel Bakawan, the third generation of Kurdish Jihadists after 2014 are radicalized through Facebook, not through Salafism, clerics, or traditional Islamic Kurdish parties, as was the case in earlier jihadist generations of the 1980s and the militant Ansar al-Islam group in the early 2000s.
"68% of the members of this Facebook generation never connected with an Islamist or secular ideology before their encounter with Daesh (IS)," read his 2017 report, which came with a warning for those who think IS or similar radical movements are defeated after losing territory.
He says that, in 2003, the Iraqi Kurds thought the battle was over after Ansar al-Islam was defeated in 2003 with US support. 10 years later, after a large number of Kurds joined IS, the threat seems to be higher.
"This generation of young, uneducated, jihadists with no ideology, and a disadvantaged social background are gradually becoming a threat to the security and stability of the KRG."
Editing by John J. Catherine