Pentagon watchdog says US could sanction Turkish proxies for rights abuses in Syria
Although the US State Department received several reports of human rights abuses committed by Turkish-backed groups, it did not sanction them despite having the authority to do so, a Pentagon watchdog said on Tuesday.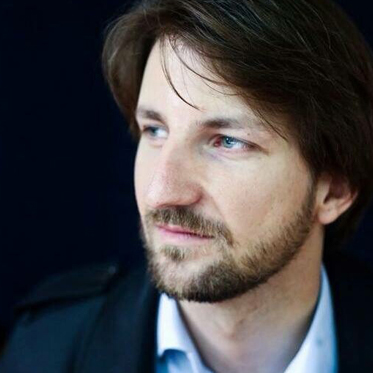 Wladimir van Wilgenburg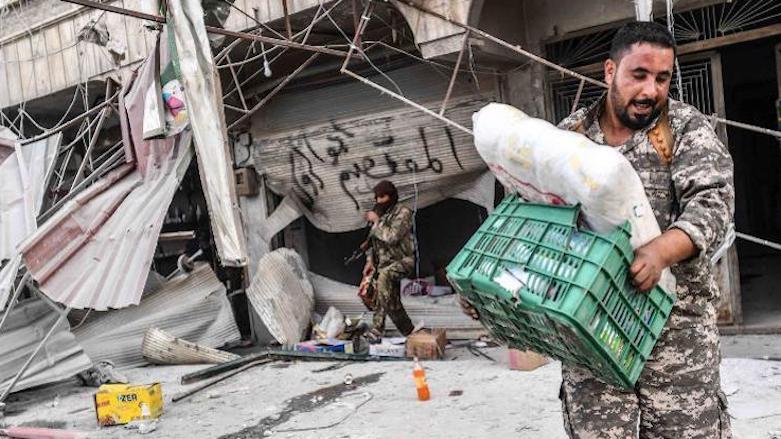 ERBIL (Kurdistan 24) – Although the US State Department received several reports of human rights abuses committed by Turkish-backed groups, it did not sanction them despite having the authority to do so, a Pentagon watchdog said on Tuesday.
Turkey occupied the towns of Tal Abyad and Serekaniye in October 2019 after a major offensive against the Kurdish-led Syrian Democratic Forces (SDF). The Turkish-backed Syrian National Army (SNA) groups took control of Afrin in March 2018 and have been accused of multiple human rights abuses.
Read more: UN: Turkish-backed groups carry out war crimes, target Kurdish women
A Pentagon Inspector General (IG) report covering the second quarter of 2020 (April 1, 2020 – June 30, 2020) said the US Department of State (DoS) remained concerned over reports of abuses by Turkish-backed groups this quarter, among them "arbitrary detentions, extrajudicial killings, seizure of and resettlement of new populations in private properties, the repeated and deliberate shutting off of water access to half a million civilians, and transfer of arbitrarily-detained Syrians across an international border into Turkey."
The DoS also stated its concern regarding reports of human rights abuses in Afrin, "including desecration of several Yezidi shrines, kidnapping for ransom of Yezidi and Kurdish women, and looting and vandalizing of homes and archaeological sites."
The US State Department continued to raise these alleged violations with Turkey and to press for credible and transparent investigations of the allegations and for those responsible to be held accountable.
However, so far, there was no evidence the Syrian Interim Government – that supposedly controls these rebel groups – or the Turkish government that controls the area have taken credible actions to hold accountable crimes committed by these groups, the report said.
Only one 19-year-old fighter has been imprisoned for a series of high-profile abuses, it added.
Furthermore, the Pentagon watchdog said the US has not sanctioned any of these Turkish-backed groups involved in crimes "although the Executive Order on Syria-related Sanctions provides authority to do so if certain criteria are met, according to the DoS."
This raises questions that the US State Department may have refrained from sanctioning these groups so not to placate NATO-ally Turkey.
"The international community has refused to hold Turkey or affiliated armed groups accountable. In fact, many states still provide direct military to Turkey through NATO, and the Syrian Interim Government, which oversees the SNA, is still represented in international negotiations," Meghan Bodette, an independent researcher, and founder of the "Missing Afrin Women Project" that so far has documented over 150 cases of women that have disappeared or have been kidnapped under Turkish rule in Afrin.
Read more: Syrian Kurds call for investigation into kidnapping of women in Afrin
"There is widespread impunity for rights violations targeting women, Kurds, and religious minorities in Afrin. Turkey will not hold SNA (Syrian National Army) groups accountable for these crimes because Erdogan's government targets the same communities within Turkey—often with the same brutal tactics."
The US Commission on International Religious Freedom (USCIRF) Commissioner, Nadine Maenza, told Kurdistan 24 that during a USCIRF Congressional Hearing in June, they heard a testimony that documented human rights violations including murder, kidnap, rape, and forced religious conversions in areas Turkey and its allies occupy.
"Genocide Watch has even called the actions of Turkey and its allies war crimes and crimes against humanity."
She added that these actions "warrant sanctions, even if the perpetrator is a NATO ally."
Sinam Mohamed, the representative of the Syrian Democratic Council (SDC) in Washington DC, who is originally from Afrin, said the US could do more to hold Turkish-backed groups accountable.
Read more: Turkey, stop brutalizing the women of Syria
She suggested a neutral committee be created with support from the US to investigate "violations in Afrin to hold groups accountable for their crimes, including killing, theft, [and] the kidnapping of women."
Mohamed also said the people of Afrin should be compensated "for all the losses" and that the return of displaced people back to their homes is ensured.
"Where are they? Are they dead or still in prison?" Mohamed said about the fate of kidnapped women from Afrin.
"These groups will not bring any peace and stability to Syria or any other region they control. On the contrary, they only create chaos and fear wherever they are among civilians."
Editing by Karzan Sulaivany