Italy to end military presence in Iraq by early 2019
The Italian Defense Minister highlighted their personnel's "excellent results in terms of safety, stabilization of the area."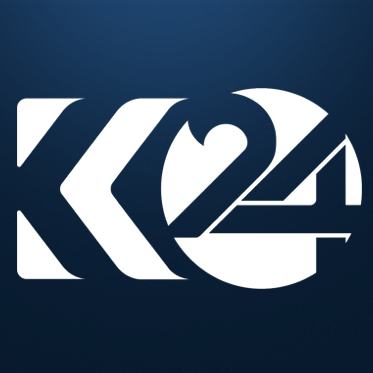 Kosar Nawzad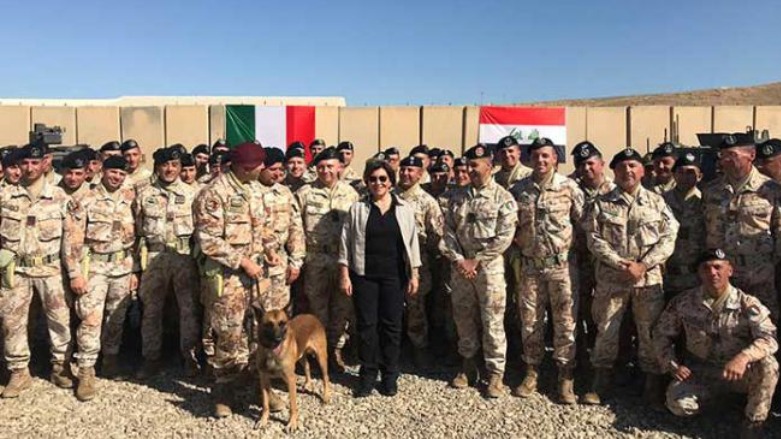 ERBIL (Kurdistan 24) – Rome intends to reconfigure its military presence in Iraq and end its mission entirely by March 2019, part of the future of Italy's mission in the region addressed by Defense Minister Elisabetta Trenta during her visit to their military personnel in Mosul, a city in northern Iraq.
The minister's visit came after she went to Baghdad and Erbil, respectively, meeting with top officials from both governments to discuss Italy's ties with and future in Iraq and the Kurdistan Region.
"I want to thank you for the extraordinary integration work you have been able to do with the Iraqi security forces," La Gazzetta del Mezzogiorno, an Italian paper, quoted Trenta as saying when addressing the country's military personnel.
Italy is a member of the US-led coalition against the Islamic State (IS). Their troops have been training Kurdish Peshmerga and Iraqi forces in the fight against the jihadi group over the past few years.
The coalition's training has continued even after IS' fall in Iraq to ensure local security forces of quality defense capability against the terrorist group's ongoing insurgency.
During her visit, Trenta addressed the issue of the reconfiguration of the mission, which will lead to the total closure of the task force by March 2019, as established in the mission decree, the Italian paper said.
"Today, as you know, the Italian government is addressing the issue of reconfiguring our commitment in this area, and our strategy of exit, which I want to define as a 'strategy of success,'" Trenta added.
"We will lighten our presence, so the important thing is not the exit, but the success, because without success there would be no honorable exit."
Trenta highlighted the team's "excellent results in terms of safety, stabilization of the area, and the support necessary" for the reconstruction works on the Mosul Dam.
Following Iraq's declaration of victory over IS, Rome assigned troops to guard the Italian company Trevi which is renovating the strategic Mosul Dam in northern Iraq
The dam was at risk of collapse as Iraqi and Kurdish officials raised alarm bells after the catastrophic fall of Iraq's second largest city.
Concurrent with assigning troops to guard the dam in late 2017, former defense minister Roberta Pinotti had announced a decrease in Italy's military presence in Iraq by half from 1,500 military personnel.
Editing by Karzan Sulaivany