Prominent Yezidi activist Ido Baba Sheikh dies from COVID-19
"I remember him being so encouraging, supportive of our work to raise awareness of the plight of the Yazidis (Ezidis) in the US."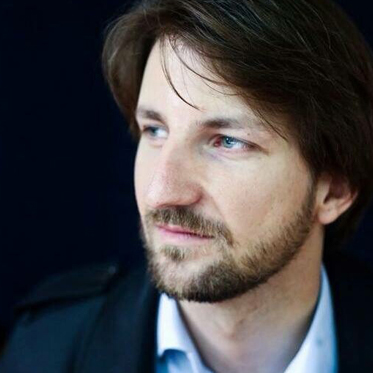 Wladimir van Wilgenburg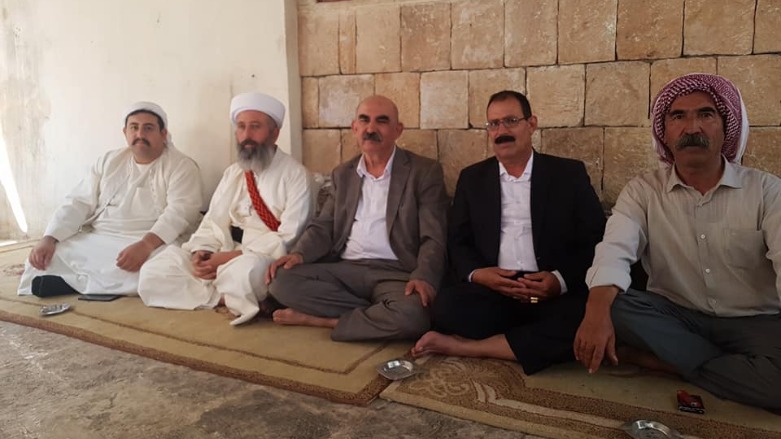 ERBIL (Kurdistan 24) – On Saturday, Ido Baba Sheikh (65), a prominent Ezidi (Yezidi) leader and activist, passed away in a hospital in Erbil due to COVID-19.
Ido Baba Sheikh, ambassador for the Yezidi (Ezidi) cause, activist, former Kurdistan parliament MP, and brother of late spiritual Yezidi leader Baba Sheikh Khurto Hajji Ismail, dies from COVID-19. pic.twitter.com/Ti1tnKzgZS

— Kurdistan 24 English (@K24English) November 29, 2020
Ido Baba Sheikh was the brother of former Ezidi spiritual leader Khartu Hajji Ismael, also referred to as Baba Sheikh, who passed away in October from health complications.
Imad Farhadi, a Patriotic Union of Kurdistan (PUK) party official, said on Twitter that Ido Baba Sheikh had played a role in the PUK's ranks since the 1980s. He later served as an MP in the first Kurdistan Region Parliament in the 1990s. He also served as an adviser to the late president of Iraq, Jalal Talabani.
Ido Baba Sheikh told Kurdistan 24 in 2018 that he had retired and held no official positions. Nevertheless, he participated in many conferences on behalf of the Ezidi community and voiced their concerns during interviews with media and when meeting diplomats.
Ido Babashekh, a Yezedi intellectual & activist who found his place within the ranks of #PUK since the 80s, later served as an MP in the first Kurdistan Parliament in the 90s, & served as Jalal Talabani's advisor, lost the battle against #Covid_19 this morning. May his soul RIP. pic.twitter.com/fprB0UwVT5

— Imad Farhadi (@imadfarhadi) November 29, 2020
He was a "prominent activist who played an important role in advocating" for the Yezidis (Ezidis) after the ISIS "genocide" of the ethnoreligious minority group, Yazda co-founder and former Executive Director Murad Ismail told Kurdistan 24 on Sunday.
Ido Baba Sheikh "also played a key role in introducing [Ezidi] religion and culture to the Muslim world through his participation in various conferences and engagements with [the] Muslim world."
"Ido was a writer and ambassador for the Yazidi culture as well," Murad added, further praising the late icon as "humble, intelligent, and humane. He was loved by everyone who met him and was widely respected by his people."
"May his soul rests in peace."
So sorry to hear this sad news. Always enjoyed my meetings with Ido Baba Shiekh. Always smiling. He worked so hard for his community. @nadinemaenza @ukinerbil @YazdaOrg https://t.co/7iDEXkH0Ny

— Martyn (@WarrMartyn) November 29, 2020
During an interview with the Enabling Peace in Iraq Center (EPIC) last year, Ido Baba Sheikh said Ezidis were recovering from the genocidal acts of the so-called Islamic State in 2014 and noted that the community had made some positive progress.
"While other social groups that ISIS attacked have denied what has happened to their families and women, ours has dealt with it. Our religious leadership has accepted the female survivors and made them feel welcome."
"Before ISIS, we had ten or twenty activists. Now we have hundreds advocating for the rights of all survivors. Some of those women have written books and received international recognition for their advocacy. Nadia Murad – who was co-awarded a Nobel Peace Prize – is a good example."
Nobel Peace Prize Laureate and Yezidi (Ezidi) activist Nadia Murad in a statement on her Facebook page offered her condolences to the Ezidi community and the family of Baba Sheikh "on the death of a very important person social and cultural figure Ido Baba Sheikh."
"Today our society has lost a lawyer, writer, intellectual, and prominent defender of the rights of the Yezidis (Ezidis) and other minorities. I will keep your words forever."
Ido Baba Sheikh also told EPIC that Sinjar should become its own administrative unit, separate from Mosul province. "If Sinjar became its own administrative unit, that would work well for Yazidis."
Nadine Maenza, Commissioner of the official US Commission on International Religious Freedom (USCIRF), told Kurdistan 24 that she met with Ido Baba Sheikh on a few occasions in Iraq. "I remember him being so encouraging, supportive of our work to raise awareness of the plight of the Yazidis (Ezidis) in the US."
Zidan Ismail, a Germany-based Ezidi translator, told Kurdistan 24 that "Ido Baba Sheikh was one of the most prominent social and cultural figures in our society. He was a lawyer, writer, intellectual, and a prominent defender of the rights of minorities and Yezidis."
"Ido Baba Sheikh was one of the important voices for Yezidis throughout the years, including during the difficult days. There is no question that the contribution of him and his family will be remembered in our history," Pari Ibrahim, Founder and Executive Director of the Free Yezidi Foundation (FYF), told Kurdistan 24.
Editing by Khrush Najari